Deluxe Travel Edition Scratch Off World Map Poster large 32.5 X 23.38 IN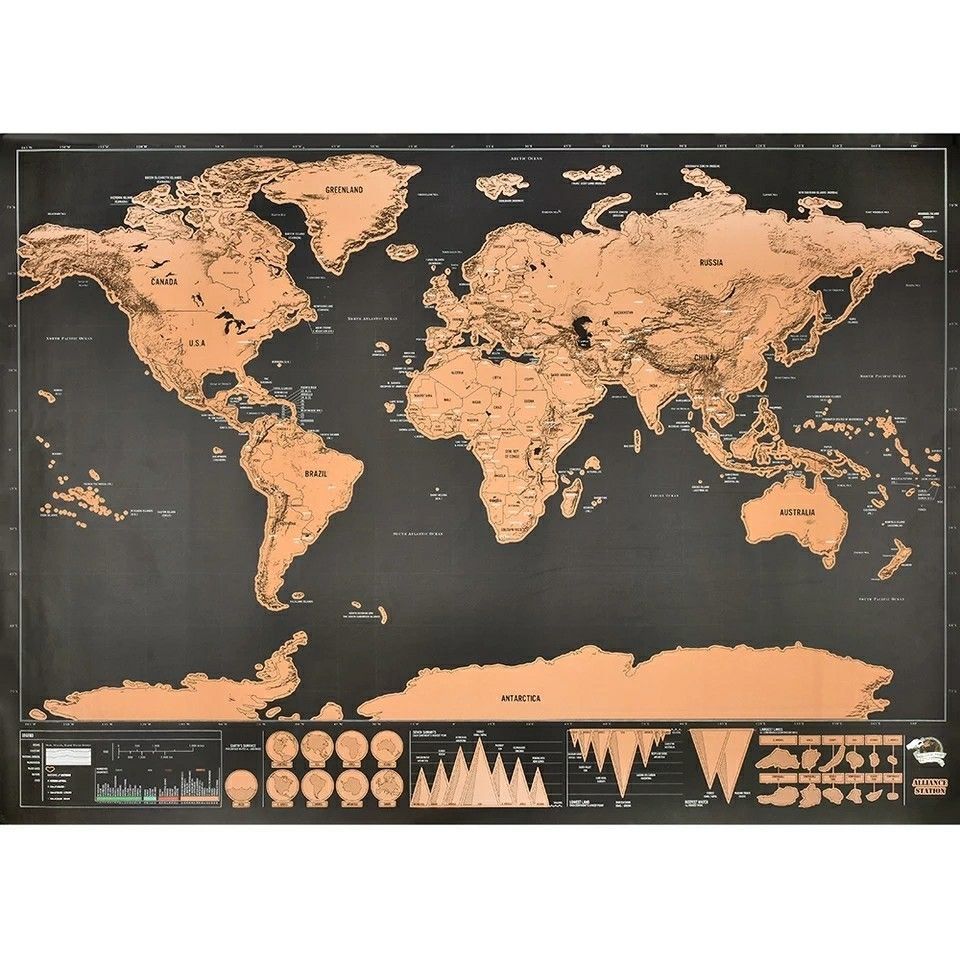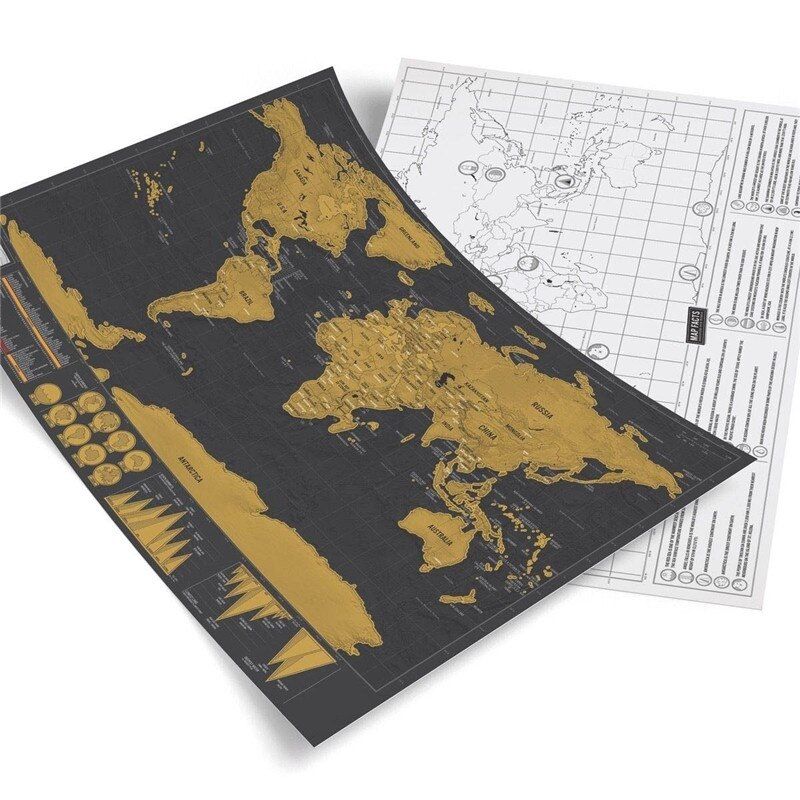 Scratch Map Travel Deluxe 
What's your next station? 
At the very start, the map is covered by a layer of coating and with the step of our travel, 
 the coating would be scraped away by us and showing the colorful bottom of real world. 
I t's a very amusing map which can bring us the pleasure of exploration. 
Do you wanna show everyone the track you have traveled around the world? 
Do you wanna talk about a wonderful trip around island? 
Now, you can just show them the color part of the map which records the real track of your trips around the world. 
Notice: 
The difference between our black-gold deluxe edition and normal edition. 
Both of them are world map.As the plate of every country is limited,every single plate present for a country which only marks as a country name and no specific city name is marked. 
The paper of deluxe edition is thinner and larger more delicate crafted and rich in content.(along with the bottom of the map,details information of mainland and ocean are showing with rich text and chart) 
The deluxe edition is better-wrapped ,better choice for gift-giving. 
Map Dimensions: 82.5 x 59.4 cm 
Package Included: 
1 PC World Map
High demand, 12 to 20 days shipping