Press Release 
Farehaven - Falling Endlessly [Album]

FAREHAVEN UNLEASHES ELECTRIFYING HARD ROCK EXPERIENCE WITH ALBUM "FALLING ENDLESSLY"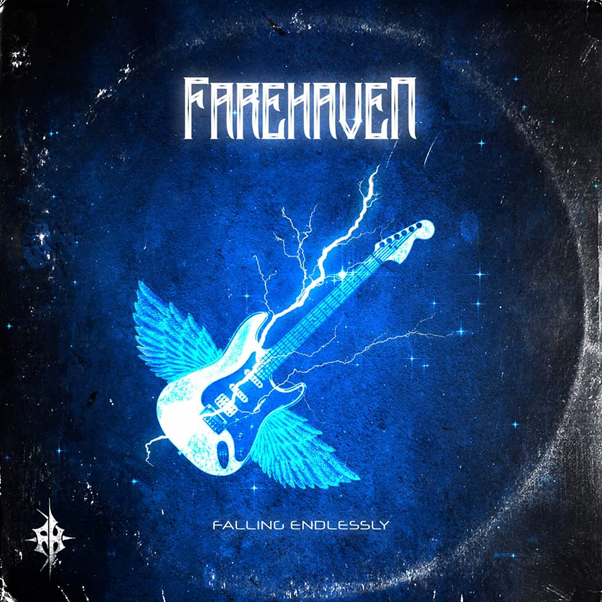 Prepare to embark on a sonic journey like no other as Farehaven's highly anticipated album "Falling Endlessly" explodes onto the scene. This 10-track hard rock masterpiece is a thrilling blend of anthemic guitar riffs, pulsating drum lines, evocative arrangements, and profound lyricism, making it an essential addition to every music enthusiast's playlist. 
From the very first notes, "Falling Endlessly" captures the essence of Farehaven's powerful sound and unique musical style. Each track is a testament to his artistry and ability to craft an immersive experience that transcends genres. From the emotion-laden and guitar-fueled anthem "Life Is Gray" to the tender tones of "Folk Bluegrass," the album offers a dynamic range that caters to a diverse audience. 
Farehaven's message-heavy lyricism adds another layer of depth to the album, touching on themes of life's complexities, self-discovery, and the human experience. The result is a collection of songs that resonate on both a sonic and emotional level, leaving listeners inspired and connected. 
The album's eclectic and euphoric aura encapsulates Farehaven's creative evolution and sonic path. "Falling Endlessly" is a reflection of a dedicated artist's commitment to pushing boundaries and delivering a truly unforgettable musical experience. 
"Falling Endlessly" is available now on all major digital streaming platforms, ensuring that fans worldwide can easily access and immerse themselves in Farehaven's electrifying creation. 
Hailing from Trenton, a small town north of Cincinnati, Ohio, Farehaven is a dynamic rock artist whose journey weaves through New York City's subways to Nashville's bustling music scene. A singer, guitarist, songwriter, and producer, Farehaven draws inspiration from rock legends like Van Halen, Metallica, and Nirvana, forging a unique sound blending powerful riffs and evocative lyrics. 
Farehaven's musical journey began with subway performances in New York City, followed by a year of busking and open mics in Nashville. Influenced by a diverse array of rock icons, his music reflects a fusion of classic and modern rock elements, showcasing his prowess in both composition and performance. 
With four full-length albums under his belt, Farehaven boasts 9000 followers across platforms, airplay on 40 radio stations, and recognition from notable publications including Guitar World, Revolver Magazine, and Music Connection. Notably, he opened for acclaimed acts such as 7 Mary Three, Days of the New, and Adema. 
Driven by his aspiration to create impactful music, Farehaven's albums are gaining traction in online sales and streaming platforms. His achievements include an Album of the Year nomination by Indie Music Digest. 
Currently pursuing an MBA in music business and taking Berklee College of Music courses, Farehaven is a passionate musician and a dedicated entrepreneur aiming to leave an enduring mark in the world of rock music and beyond.