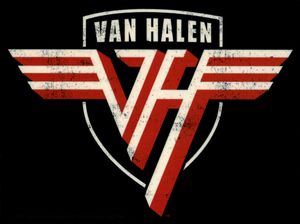 I don't get to go on the radio as a host so this is the next best thing. I listened to Sirius XM and there were people like Steve Vai and Bret Michaels picking their favorite Van Halen songs as a host. So this is my chance to pick my favorites. 
#1 Ain't Talkin Bout Love
Of course this song makes my list, it's one of Eddie's most iconic riffs. I heard they were making fun of punk when they wrote it, only two chords. But, it turned into a memorable song. 
#2 Ice Cream Man
I haven't heard any tributes including this song it's a cover but  some of the best blues playing I've heard. The guitar solo really rips on this one. The blues shredding is unsurpassed. 
#3 Dance the Night Away
   I always loved this riff and feel good vibe, but the tapping harmonics is one of the coolest things you can do on guitar and great melodies. 
#4 Panama
  It's a very fun song to play, I remember jamming this with my band back in my high school days. I heard that it was inspired by AC/DC, using power chords in the chorus. 
#5 Drop Dead Legs
    I hardly hear anyone mention this song, but it has some sweet guitar riffs in it.
#6 Right Now
   A lot of people are fans of the Dave era, but I actually loved some of the more pop, Hagar period. Right Now really shows some of Eddie's piano playing and writing skills. Very inspirational song, I remember hearing it as a kid. 
#7 Runaround
   This is a fun and energetic song, my band used to play it in my garage, we were having the time of our live's pretending we were rockstars. 
#8 Pound Cake
  I'm all about the guitar riff in this song, there's some really cool harmonics going on, and the drill through the guitar was cool as well. 
#9 Don't Tell Me
   I even love some of the 90's stuff, this is a dark and heavy riff. One of those songs that get me pumped. 
#10 Humans Being
   Very few people talk about this song, but it was a promo song for the movie "Twister" which was an awesome movie, I remember as a kid. The riff is pretty sweet as well. 
#11 Me Wise Magic 
  This song was on the "Very Best of Van Halen" compilation album, but the thing that stood out to me most was the wild guitar solo. It was the first time I heard Ed with a wah wah pedal, but it was pretty sick along with the whammy bar. I found this solo influential as it's a very expressive emotional sound.